Team Building Malaysia
Cateagle is one of the leading team building trainer that provide team building activities packages in Malaysia. All the packages are HRDF claimable team building under the new HRDF scheme 2020
Below are some details of Cateagle team building package :
3 Days 2 Night Team Building Package 2020 (HRDF Claimable)
Leadership skill integrate with Team Building is the important tools for corporation strategy planning.
The team building is to train the participants in continuous improvement, systematic strategy planning and interpersonal communication
Customize for CEO, Top Management, Managers, Executives, Engineers, Supervisors, Technicians etc.
Day 1 : SECTION 1: The core concept of SWOT
How to conduct departmental SWOT
Using SWOT Analysis in Project Management
Activities by departments
Formulation of departmental SWOT analysis

Gain a realistic picture of your company's position, market, and potential
Understand how customer and business changes affect your company's ability to succeed
Analyze where your business stands in relation to your key competitors
SECTION 2: SMART goal methodology
Specific ;
Measurable ;
Attainable ;
Realistic ;
Time-bound
Workshop by departments
Formulation of departmental SMART Goal

Create an actionable business strategy, get stakeholder buy-in, and develop a complete strategy implementation map
Improve your business skills by using the right financial and actual targets
SECTION 3: TEAM BUILDING ACTIVITIES –
Amazing Race
Outdoor Group activities
Flying Fox Ninja Warrior Hanging Ninja (Abseiling)  Ninja Wall (Wall Climbing)
Alternatively : –
ATV Jungle & River Trail
SECTION 4: CAMP FIRE
Individual activities
Outdoor talent times
Food and camp fire coach provided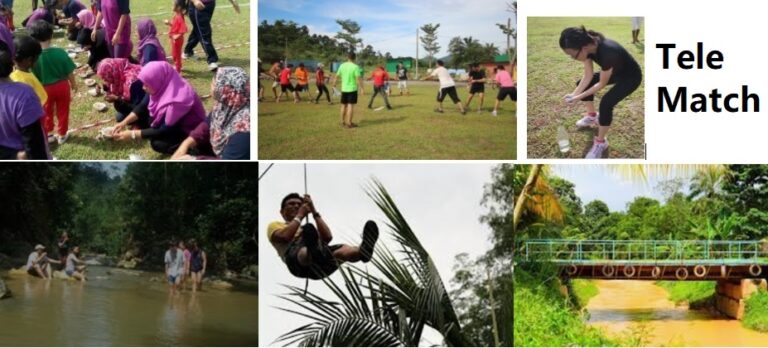 DAY 2: – SECTION 5: Leadership key fundamentals
The leadership model that works
The impact and consequences of leadership
Your value as a leader
One point lesson PPT
SECTION 6: PEST and PESTLE strategy
Political Factors to Consider
Economic Factors to Consider
Socio-Cultural Factors to Consider
Technological Factors to Consider
Work activities
SECTION 7: OUTDOOR TEAM BUILDING GAMES
Paint ball – Option 1
Team building Tele match – 6 games – Option 2
Jungle and river trekking internal – Option 3
SECTION 8: COST control and productivity improvement (optional)
Kaizen concept – lecture only

Theory
Idea and methodology

Poka Yoke concept –

lecture and example
Core theory

Lean concept – brief introduction

Theory and idea of Lean
Implementation method

Six Sigma DMAIC method – brief introduction

Design
Measure
Analyze
Improve
Control
DAY 3: – SECTION 10: MOUNTAIN CLIMBBING
Broga jungle climbing, one hour hiking and one hour down.
11: Creative Problem Solving (Optional)
Brief new 7 QC tools – lecture
Prioritization – lecture
Problem Solving and Decision Making – scientific approach

Core concept
Methodology and terminology for research
SECTION 12: Creating and Sustaining A Team Culture (Optional)
Strategies
Principles,
Ethics,
Gratitude and
Appreciation
SECTION 13: Building trust, openness and commitment (Optional)
Team base activities
Departmental workshop
Games
SECTION 14: Management conclusion and review
Management remarks
Sharing
Certificate presentation
For more information about CatEagle Team Building, please visit : http://cateagle.com/services/team-building