Swiss Garden Hotels And Resorts Malaysia
Malaysia has the perfect venue for all kind of activities. The Swiss-Garden Hotels & Resorts at its strategic location in the main cities in Malaysia, renders professional services at the hotels & resorts; it is a perfect venue to organize conferences, annual dinners, exhibitions and Honeymoon Package Malaysia.
Swiss Garden Residences
The Residences @ Swiss-Garden Hotel & Residences Kuala Lumpur, is the serviced apartment in KL with epitome of modern living at its finest. The contemporary blend of design is seamlessly integrated into its historical heritage making it a prime address in the heart of Kuala Lumpur
Swiss Garden Beach Resort Damai Laut
The 241 room Swiss-Garden Beach Resort Damai Laut and Swiss-Court Holiday Apartments are within walking distance from the spectacular Damai Beach Resort. This 4-star, beachfront hotel offers accommodation of international standards, superb resort facilities and personalized service that promises a memorable and rewarding stay.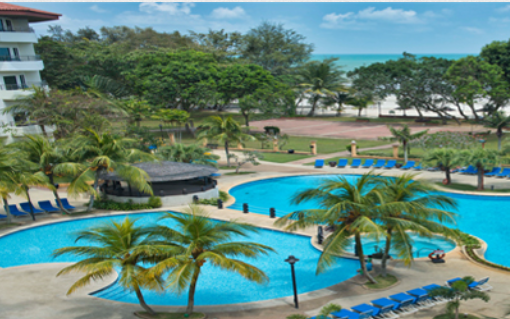 Swiss Garden Beach Resort Kuantan
Swiss Garden Beach Resort Kuantan is located in Cherating, Kuantan. All guest rooms are attached with a private balcony overlooking a panoramic view of Cherating Beach or the lush green landscape surrounding the resort. The resort's accommodation options range from the spacious Deluxe Room or Sea View Room to the larger suites. Your family will appreciate our spacious Family Room that comes with two inter-connecting rooms, designed to accommodate up to four adults
So, if you are looking for family holidays, couple holidays or just want to rest alone, retreat to the serene and tranquil surroundings, the ultimate haven all in Swiss-Garden Hotels & Resorts.