Hi, I am Kiwii. I am a physiotherapist by profession. Now I am an entrepreneur distributing products from Mc Ocean. My journey with McOcean began when I was 19 years old, when I was just a student in university.
My dad began to suffer from kidney failure when I was 9 years old. This challenge to my family has profoundly impacted my upbringing but also taught me many invaluable life lessons as a result. My dad had only a single source of income, so our family faced a financial crisis after he stopped working. I realised I had to keep myself updated and equipped with different skills so that I could not only live paycheck to paycheck but also diversify my income. These were the factors that drove me to seek other opportunities during my time in university.
I ventured into Network Marketing industry because:
I was given many great opportunities to build my own skill set and knowledge base that have become indispensable tools in my short time as an entrepreneur.
I could be my own employer, and most importantly, even at just the young age of 19. I could set my own schedule and make my own decisions. In any situation, I was the one who called the shots.
With the power of financial leverage, I could start amassing a sizeable wealth from a young age.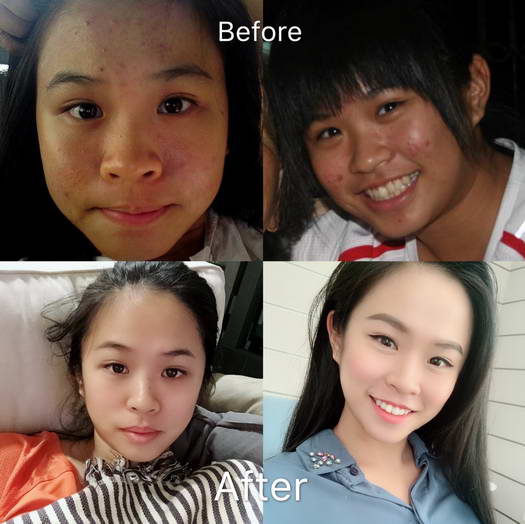 I feel myself blessed to have discovered Mc Ocean business as one of my first business platforms. I had my reservations in the beginning as I had a few bad encounters with other network marketing companies. However, my time with Mc Ocean has banished any doubts I had about the network marketing industry. I can see how amazing this industry can be. These are some of the many reasons why I chose Mc Ocean and the differences my time here has made on my life:
Fantastic products that have big market opportunities. Mc Ocean mainly focuses on developing natural, vegetarian and eco-friendly health care products. In recent years, Mc Ocean's subsidiary company, Ener Worldwide has successfully introduced biodegradable and compostable food packaging products into the market. This reflects the good business sense, vision and insight that the Mc Ocean leaders have, allowing them to foresee valuable opportunities before others. With Mc Ocean, not only I could help people improve their health, but I could also be part of a team dedicated to protecting mother earth.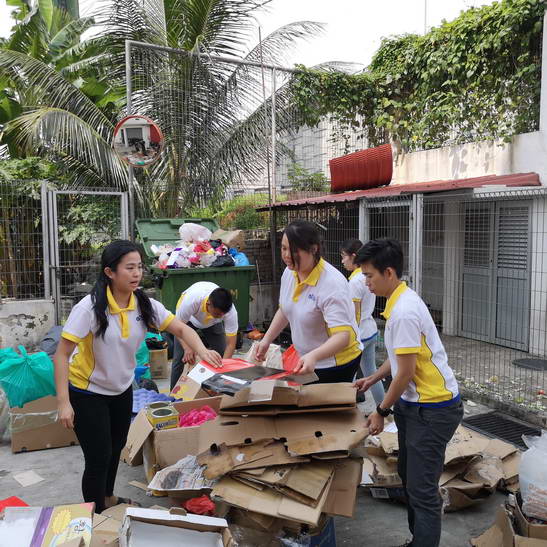 With the opportunities I had in Mc Ocean, I have successfully formed a team of different healthcare professionals. We have all seen many amazing product testimonials. I myself also one of the consumers that have benefitted from Mc Ocean skin care products. I used to have sensitive skin and it was worse because of acne during my younger days. I have tried many different products and they did not work well. However, Mc Ocean skin care products which consist of deep sea minerals and 100% natural had successfully helped to resolve my skin problems and there has been no recurrence ever since. This has not only improved my skin condition, at the same time it has boosted my confidence.
Enerfiber is also a favourite product among my family members. For example, Enerfiber along with Serywn skin care, have helped my sister get rid of her skin problems. My father is a kidney transplant patient and also suffering very bad gout. Anthocyanin, the antioxidant in Organic Riceberry Enertri ( Mc Ocean products ) , has helped reduce the number of gout flare-ups and the intensity of the symptoms during these attacks. Generally, these products also help to boost my father immunity; all thanks to McOcean products.
Mc Ocean company's vision and mission are aligned with my own goals. I can apply my professional healthcare knowledge and skills together with Mc Ocean business platform and products, to help myself and others to achieve emotional, physical and mental well being. My team and I are actively designing and organising health awareness and promotion programmes, beach cleaning, Cyclingman event and different activities that are beneficial to us and the community.
Mc Ocean has a great educational and developmental system that can guide anyone with or without business experience to kickstart their business. It has helped many people with different backgrounds, from businessman, white collar professionals to blue collars and etc turn into successful entrepreneurs that can achieve more than hundred thousand, or even a million sales. I was an introverted, anti-social person with poor communication skills but Mc Ocean platform has successfully developed me into a leader that has my own team and become a public speaker, even an emcee that can host a thousand people event.
Mc Ocean's founders demonstrated good leadership and cultural values in building the business and team. They have successfully formed a team of people who come from all walks of life, religions and races. Mc Ocean's team of distributors are always supportive, giving other team members the chance to leverage the expertise of those who are more experienced. This also helps to build a positive working environment. That is why a person like me who started with zero business experience, minimal social skills and a limited network could eventually build my own team of different healthcare providers, engineers, lawyers and other people from various backgrounds. We continue to learn together, grow together, play together and we succeed together.
Mc Ocean's founders have always given back to the society through various humanitarian and charitable activities. With Mc Ocean, I have been actively involved in various charitable activities too. Recently, my team and I participated in a charity fair that successfully raised 10k for a handicap centre.
Soon, I am going to celebrate my 9th year with Mc Ocean. I feel grateful to have met this wonderful business platform at such a young age, that has allowed me to achieve my life goals much earlier compared to my peers. This is a journey filled with sweat and tears but I have never regretted, instead I appreciate every single person and thing that has contributed to my journey. I enjoy what I am doing very much and I found passion and meaning in it.
From : Kiwii
PM me via my FB https://www.facebook.com/Kiwi.fruity
OR IG https://instagram.com/kiwii_ng_kw?r=nametag
OR WhatsApp me at 60123259253
Products Information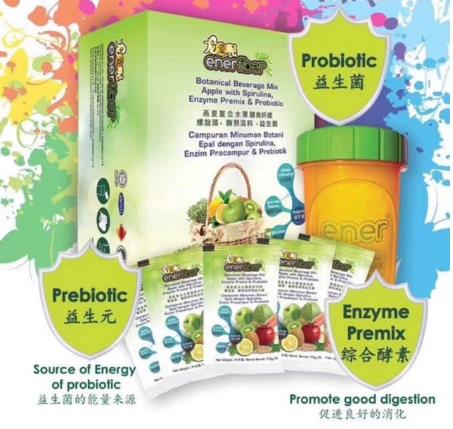 What is Enerfiber from Mc Ocean ?
Enerfiber is a dietary fiber beverage that specially formulated from a variety of fruits, grains and vegetables with addition of probiotic, enzyme premix, alfalfa chlorophyll and spirulina.
Why Enerfiber could help to improve constipation / skin health / digestive health?
While each ingredient may provide its own benefits, altogether they provide dietary fiber, the indigestible portions of plants that promotes health of gastrointestinal (GI) tract and digestive system. Dietary fiber add bulk and weight to digesta and stool, hence provide satiety that facilitates weight management and relieve constipation; it also promote excretion of waste and enterotoxins of GI tract, which indirectly improve dermal health through detoxification. Enzyme premix aids in digestion and absorption of nutrients, while probiotics inhibit the growth of bad bacteria in the intestinal tract and maintain healthy gut flora, contributing to relieving symptoms such as lactose intolerance, diarrhea and bloats.
What is the price of Enerfiber ?
The recommended retail price for Enerfiber is RM 268
Where can I buy Enerfiber ?
You can buy Enerfiber from online e-commerce store such as shopee, lazada etc. However, we recommend you to buy it from our authorized distributor and join as member to save your cost. Please refer to below contact :
PM me via my FB https://www.facebook.com/Kiwi.fruity
OR IG https://instagram.com/kiwii_ng_kw?r=nametag
OR WhatsApp 60123259253
OR Email: kiwiiwee1007@gmail.com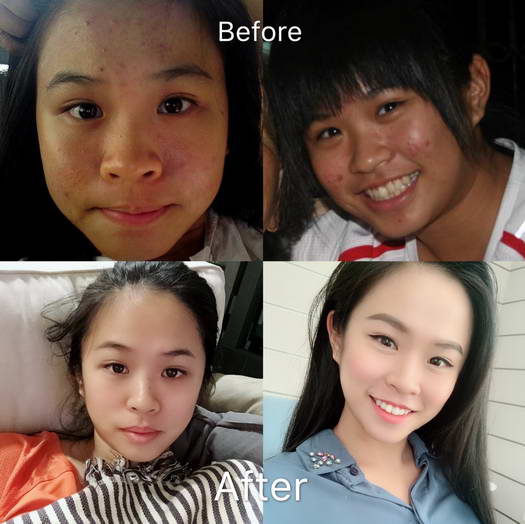 Mc Ocean skin care products which consist of deep sea minerals and 100% natural had successfully helped to resolve my skin problems and there has been no recurrence ever since.