Shinsiri ED-Coating Malaysia
Shinsiri Corp is one of the professional manufacturers specializes in designing and producing E-coat system and equipment. We have been more than 10 years experience in the field of ED-Coating and Surface Treatment System. We developed a module E-Coat system with standardization of technical, process, machine efficient & better quality. We also provide the complete turnkey project based on the customized specification to meet their particular requirement.
Shinsiri provide below services :
Precision cleaning (Conveyor / Robotic / Vacuum)
Plating / Coating ( include UF Membrane or Anode Membrane)
Ultra-Pure water (Ion exchange / RO / EDI)
Chemicals (Cleaning / Pre-treatment including non-chrome products / E-coat)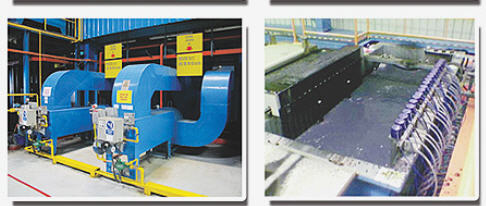 Our system designs are customized specifically to meet customer's requirements for product specifications, throughput, system space utilization and costs (investment and operation) .
Besides manufacturing, Our sister company, Shinsiri Marketing Pte Ltd is supplying all the required parts and equipment to make sure customer's ED system running smooth and further achieve customer's productivity target.
For more information about the
Electro-Plating and Surface Treatment
, please visit
http://shinsiri.com